The Music of Jack Vees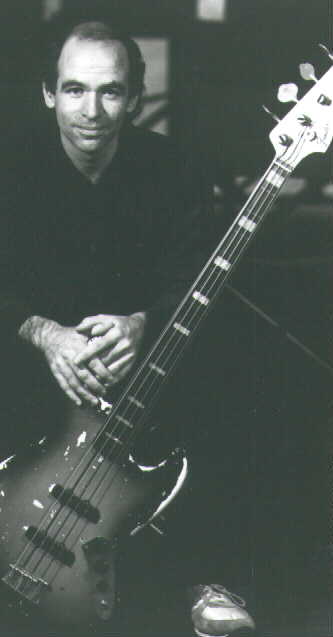 Jack Vees has developed a particularly distinctive and personal musical style that is instantly recognizable. Starting out as an electric bassist in his early teens, he went on to study composition with some of today's most provocative composers, including Louis Andriessen and Vinko Globokar. His music un- selfconciously combines rigorous formal thinking with the raw energy of rock and roll. His manic bass solo John Henry has the distinction of being the only piece at the Bang On A Can festival to literally bring the house down (little pieces of it anyway).
Technology is an integral part of much of Vees's work, and he elegantly combines electronics with acoustic and electric instruments. His own touring ensemble Chez Vees includes oboist Libby Van Cleve, Jack's basses and guitars, and computer-driven midi electronics. But Vees is not dependent on technology to realize his ideas. Stigmata Non Grata, for four hand bell players, uses these rather clumsy traditional instruments in surprising and beautiful ways.
Jack Vees writes serious, challenging music, yet he always seems to find a way of exercising his irreverent, acerbic wit, if only in his program notes (e.g. the Secret Notes of Tattooed Barbie). At times the humor is a by-product of a novel musical or theatrical idea. Child Bride requires the cellist to finger with both hands while four assistants bow the strings with strands of fishing line.
Jack Vees


Leisure Planet Music