Jack Vees
---
Biographical Material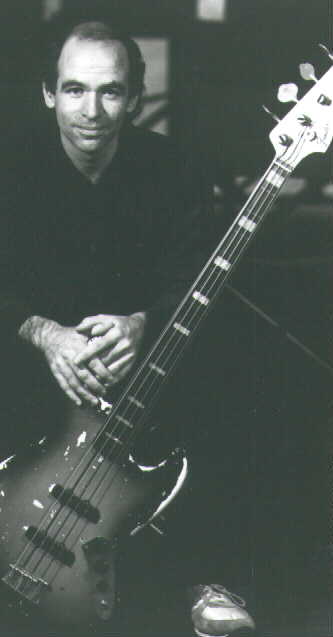 Jack Vees was born in Camden, New Jersey in 1955. His early musical training was in piano and tuba, but he soon switched to the electric bass guitar. He attended Glassboro State College and went on to receive his M.F.A. from California Institute of the Arts, where he studied music composition with Morton Subotnick, Stephen Mosko, Louis Andriessen, Vinko Globokar, and Bernard Rands.
Vees's works have been performed throughout the U.S., Canada, and Europe by numerous ensembles and soloists for whom he has written, including Ensemble Modern, the California Ear Unit, Zeitgeist, Hemispheres, Jeffrey Krieger (electric cello), and Amy Knoles (electronic percussion). He performs his music with his own ensemble Chez Vees, which consists of electric oboe, percussion, computer/midi electronics, and Vees on bass and electric guitars. His mastery of extended techniques on the bass led him to write the Book on Bass Harmonics (Alfred Music Publishers, 1981) which has become a standard reference on the subject. Vees is currently operations director and instructor of electronic music at Yale University's Center for Studies in Music Technology.
Major performances of Vees's works include New Music America, Neue Musik New York/Cologne, Bang On A Can, and Soundings. He has been commissioned by Ensemble Modern, Music In Motion (with the California Ear Unit), the Minnesota Composers Forum, Zeitgeist, and Corn Palace Productions among others, and has been in residence at Duke University (with Chez Vees) and the Yellow Springs Institute (with oboist Libby Van Cleve and composer Eleanor Hovda). Vees has also participated in numerous collaborations with choreographers and video artists.
Jack Vees


Leisure Planet Music