David Ocker
Biographical Material

---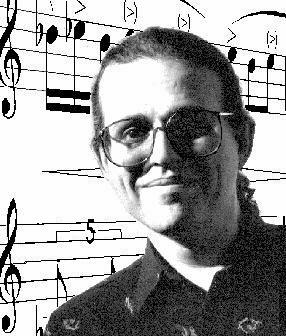 David Ocker (b.1951) is a graduate of Carleton College (MN) and the California Institute of the Arts. He studied clarinet with Richard Stoltzman, Michelle Zukovsky, and Phillip Rehfeldt. His composition teachers included Morton Subotnick, Earle Brown, Stephen Mosko, and Paul Chihara.
Ocker was a founding member and later president of the Independent Composers Association in Los Angeles. He was also a founding member of XTET, a chamber ensemble with a special interest in the music of the twentieth century. Called a "super-clarinetist" by critic Mark Swed, Ocker performed and recorded as soloist with the London Symphony Orchestra in the premiere of Frank Zappa's Mo 'n Herb's Vacation. In 1985 he was soloist with the Berkeley Symphony in Carl Nielsen's clarinet concerto. One of his solo recitals, given at New Music America, was broadcast nationally. His interest in improvisation has led him to create entire, spontaneous concerts with multi-instrumentalist Vinnie Golia. One such event was described by music critic Alan Rich as "a splendidly communicative encounter by two of this region's most valued progressive musicians."
Ocker has also been very active preparing music by others for first performance or publication. Composers with whom he has worked closely on major projects include John Adams, William Kraft and Frank Zappa, for whom Ocker worked for seven years as copyist, orchestrator, librarian, and Synclavier programmer.

Here is a link to an interesting interview with David Ocker, by Bill Lantz,. concerning the music of Frank Zappa and David's experience of working for him.

The David Ocker Interview
http://users.cableaz.com/~lantz/pages/ocker.html#Lantz
Ocker's music has been performed by Xtet, the California Ear Unit, the Antenna Repairmen, and even a rock group (the Mope - now defunct). His chamber work Pride and Foolishness was performed on the Pacific Contemporary Music Festival in Seoul, South Korea.
Ocker's extramusical interests include computers, cartooning, and writing. He is especially fond of finding creative alternatives to the usually prosaic form of composer's program notes. A good example is his Eight Facts About THOMAS PYNCHON, HIS PAVANE AND GALLIARD, A Piece for Cello and Piano.

The latest from David Ocker - He is now blogging. David's blog Mixed Meters features amusing anecdotes, insightful commentary on various topics, nice cat photos, and some great music in a series called 30 Second Spots.

David Ocker
Leisure Planet Music