Stephen L. Mosko
Biographical Material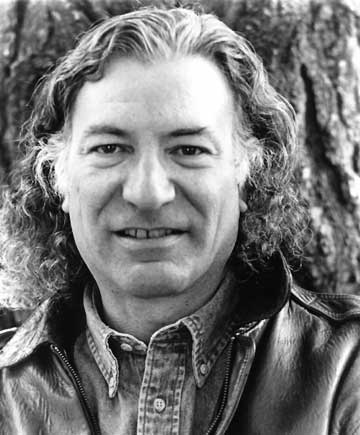 Stephen L. Mosko (1947- 2005) was born in Denver, where his early musical education was fostered by conductor Antonia Brico. He received his Bachelor of Arts degree Magna cum Laude and Phi Beta Kappa from Yale University in 1969 studying with Donald Martino and Gustav Meier, and his M.F.A. from the California Institute of the Arts in 1972 studying with Mel Powell, Leonard Stein, and Morton Subotnick.
Mosko's compositions have been performed by the San Francisco Symphony, the Los Angeles Philharmonic, the Sacramento Symphony, SONOR, California EAR Unit, Monday Evening Concerts, Group for New Music of New York, the Aspen Festival Orchestra, the New York New Music Ensemble, La Camerata of Mexico, and at the Ojai, Tanglewood, and June in Buffalo festivals. His awards include an NEA Composers Fellowship, two BMI awards, the Fromm Foundation Award to West Coast Composers, and awards from the International Society of Bassists, Chicago Society of Composers, the Percussion Group of Cincinnati, and the Orange County Performing Arts Center. He received commissions from the Fromm Foundation, the Los Angeles Philharmonic, the Arnold Schoenberg Institute, the Sacramento Symphony, the University of Indiana, and the Southwest Chamber Music Society. He was the featured composer at the 1989 Sacramento New American Music Festival.
Mosko was for ten years the music director of the San Francisco Contemporary Music Players, and was principal conductor of the Griffin Ensemble of Boston. He also served as music director of the Chicago Contemporary Players. He was guest conductor on numerous occasions with the San Francisco Symphony and with the Los Angeles Philharmonic. He has also appeared as conductor at the Holland Festival, Ojai Festival, Foro International de Musica Nueva in Mexico City, Minnesota Opera, Monday Evening Concerts, Boston's Collage and Dinosaur Annex ensembles, Merkin Hall Music Today Ensemble, the Schoenberg Ensemble (Holland), the Netherlands Wind Ensemble, and at the Kennedy Center. He was music director of the 1984 Olympic Arts Contemporary Music Festival and the 1987 Los Angeles Festival (John Cage Celebration), and was the conductor of the Fromm Music Week at the Aspen Music Festival. Mr. Mosko was the music director of the 1990 Ojai Music Festival. He recorded for New World, Crystal, Mode One, Robey, CMP, GM, Nonesuch, New Albion, Newport Classics, Chandos, OO Discs, and Cambria.
Mosko served on panels for the National Endowment for the Arts, Chamber Music America, the MacDowell Colony, and the California Arts Council, and was a member of the board of the American Music Center. Mosko was an expert in the field of Icelandic folk music, having received two Senior Fulbright/Hayes Fellowships to Iceland, and was a founding member of the Repercussion Unit. He was Associate Professor of Music at Harvard University for two years, but spent most of his career as a member of the composition faculty at the California Institute of the Arts.

Stephen "Lucky" Mosko died at his home in Green Valley, California, on December 5, 2005, of natural causes.

Stephen L. Mosko


Leisure Planet Music